Your Complete Learning Management System
Affordable, scalable & user-friendly eLearning. Meet ScholarLMS.

Your Complete Learning Management System
Affordable, scalable & user-friendly eLearning. Meet ScholarLMS.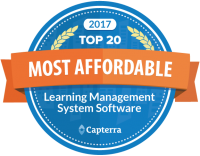 ScholarLMS Powers +500 Organizations Across the Globe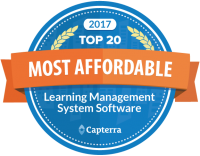 ScholarLMS Powers +200 Organizations Across the Globe






Why choose ScholarLMS
Enjoy over 100 core LMS features to accomplish exactly what you need – when you need.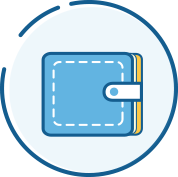 Affordable
Built using OpenSource technology, ScholarLMS passes on the savings by using a Moodle, OpenCart and BigBlueButton backbone for our learning management, eCommerce and online classroom elements. What's under the hood is best-in-class in term of features, security, and flexibility while fully customizable without the cost. No matter what your eLearning budget is, ScholarLMS has a plan for you. Free for Startups and Non-profits. All other plans come with a 30-Day Free-trial.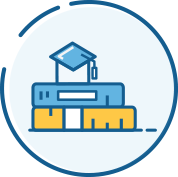 Scalable
Get started without delay. Perhaps you're a start-up that needs to bootstrap a free solution or an individual coach ready to inspire clients, our Start-up Size LMS may be right for you. For larger organizations like educational institutions or corporations, our Small and Medium Size are fully managed and scalable with all the bells and whistles included.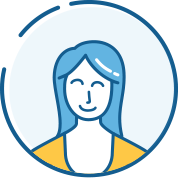 Cheerful, Proactive Support
While ScholarLMS is utterly easy-to-use and user-friendly, our eLearning Consultants are at your disposal and with no additional cost. We can fully manage your LMS as an administrator or support your own in-house execution. We're happy to help in whatever capacity you need to ensure that you can focus on results.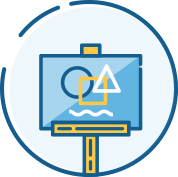 Interactive Learning
Whether in another city, state or country, the ScholarLMS online classroom environment is stacked with a full suite of features to foster a truly collaborative learning experience. Seamlessly record classes, present in an online classroom, and share course materials for truly boundary-less learning.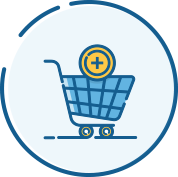 Successful Selling
Creating and selling courses are two different ball games. The eCommerce capabilities of ScholarLMS empower you to promote and sell your awesome content easily and efficiently. Take the stress out of selling with a secure sales engine.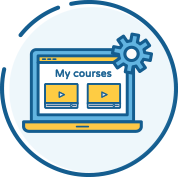 One Solution — Today & Tomorrow
With over 100 core LMS features available to all users right out of the box, ScholarLMS offers unparalleled scaling and customization capabilities for all. This way, when your startup grows into a Fortune 500 titan, there is no gap to fill or technology to trade. You can rest easy with a fully managed LMS and eLearning support team at your service.

Scholar LMS is the most user-friendly LMS I have found to be affordable!
I needed an LMS to provide online training to adults that may or may not have much experience navigating online training that college students use today. I found a few dozen products to review and then tried out a few of them in detail. I found that Scholar LMS was the easiest for participants/students to navigate, offered a catalog page, and provided initial support to develop something I could demonstrate with management prior to purchasing a subscription.
Jennifer Williams, Senior Program Manager at Institute for Tribal Environmental Professionals

The technical support from Scholar LMS is amazing, prompt, and always helpful.
Scholar LMS tailored the product to meet our company's needs. It does everything we want and nothing we don't need. It's a great value with fantastic support. We like that it's branded and a seamless transition from our website. It's also customizable and scalable allowing the software to grow and change as our business does.
Caitlin Stewart, Secretary at BWS Education Consulting
Features
Explore some core features of ScholarLMS.
We have covered you for pretty much every situation.

Ready to get started?
It just takes 2 minutes to sign up, you won't regret it 😉