Personalizing Feedback in Remote Education: Why and How?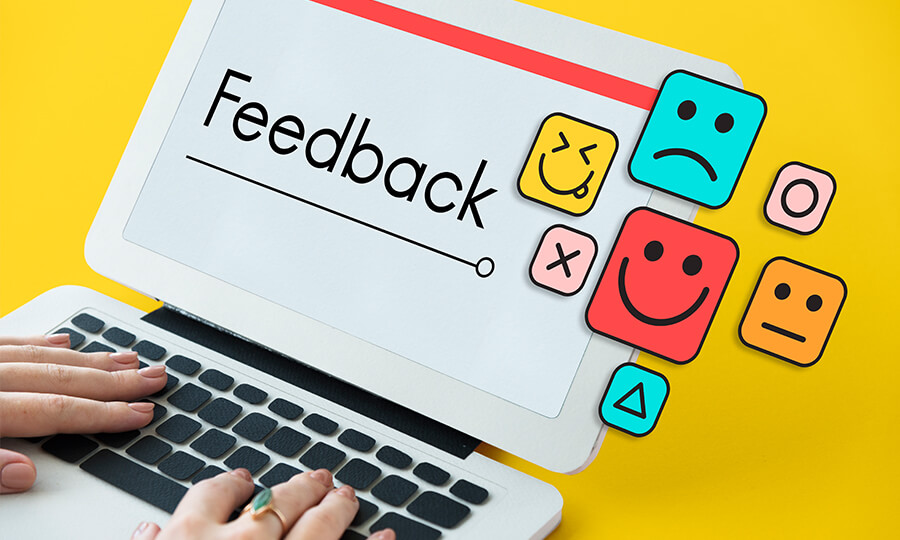 Constructive personalized feedback is one of the key factors that heavily influence the learning experience. The ability to delicately balance positive and negative feedback is an art that instructors must master to bring out the best in each learner. They must express their opinions strongly, yet in the right tone that encourages a positive response from the recipient.
The Importance of Personalized Feedback
Learners enrolled in a training program or class look up to their educators for support and guidance to complete the course successfully. Instructors, on the other hand, have a good idea of each student's strengths and weaknesses as far as academic progress is concerned.
By offering personalized feedback to each student, they can help learners, among other things to:
Better understand learning objectives
Know where they stand in terms of achieving learning targets
Identify and work on areas that need improvements
Explore different avenues of self-improvement
Believe in their capabilities
Stay motivated and positive through the course
Suitably channel their efforts to bridge learning gaps
While seasoned instructors are adept at personalizing feedback, highly-educated novice educators must learn to appreciate the importance of the feedback process to excel in their roles as learning facilitators.
Personalized Feedback in Traditional Classrooms Vs Virtual Classrooms
The feedback process is or rather must be an integral part of the education system for learning to be effective. In addition to the salient characteristics of personalized feedback listed earlier, the process also builds a bond of trust between learners and their educators.
While there is ample scope for in-person individualized feedback in traditional classrooms, teachers or instructors may not have the luxury of time for detailed comments. The class strength, time constraints to complete academic responsibilities, and other factors are likely to make personalized feedback a tad difficult. Even if time permits, feedback is typically verbal or written, and for the major part with no follow-up action until the next feedback session. Students most likely will fail to recollect or locate instructor feedback.
Personalized feedback in Virtual classrooms also demands a lot of time and effort from instructors. The task is no less difficult. Real-time feedback is still a luxury, however, it is possible to record online feedback and access it at a later point in time. This makes it easier for learners to revisit the comments and pointers as many times when they work on the actionable points in the feedback. Learners can also easily locate digital online feedback or comment.
Educators, on the other hand, will be able to track learners' progress when they use personalized feedback to improve their skills and capabilities.
Both traditional and virtual learning facilitate individualized feedback. One notable difference however the instructor's effort in offering personalized feedback is not a lost cause as digitized feedback is preserved for later reference.
Strategies for Effective Feedback in Online Education
Effective feedback is a lot more than simple off-the-cuff remarks of encouragement or criticism. Instructors must have a clear idea of how they plan to go about the process. Understanding the common types of feedback and using them suitably will help them make personalized online feedback more valuable and relevant.
Formative and Summative Feedback: Formative feedback is timely feedback offered during a learning program. It is more of a regular ongoing process that facilitates learning by pointing out areas of improvement, and the ways and means to go about it.Summative feedback on the other hand is summarized feedback usually offered after a task has been completed. It gives an idea about learner performance, areas of improvement, tips to enhance performance, etc.
Balanced Feedback: Offering balanced feedback is not a matter of choice. Educators must consciously try to intersperse positive comments with negative ones so that they do not paint a bleak picture. The key is to make learners believe that there is always scope for improvement and they can improve with help and (lots of) effort.
Corrective, Suggestive, and Epistemic Feedback: Corrective feedback is about directly correcting any errors, while the suggestive variant involves giving hints or alternatives to address any issues or mistakes.