Remote Learning for Academic Continuity: Training Educators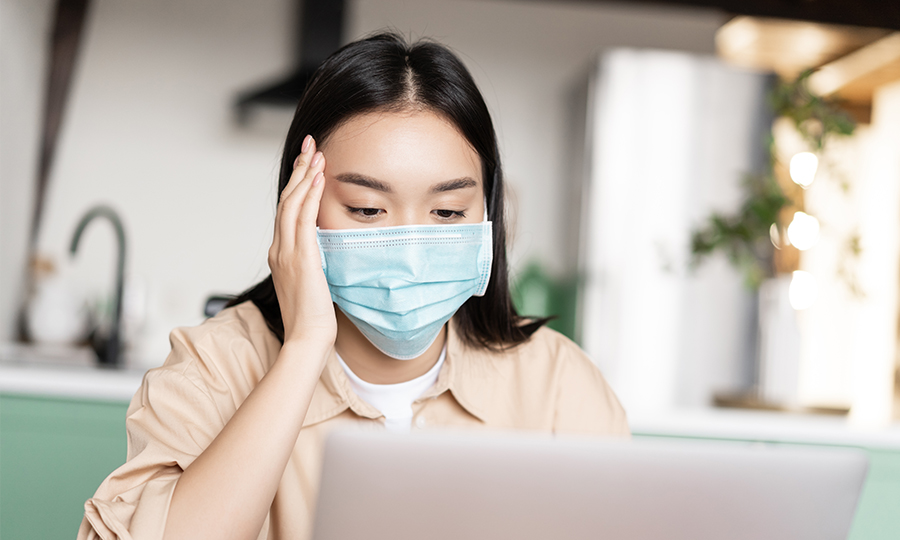 The recent COVID-19 pandemic has disrupted academic continuity for the majority of the year 2020. Despite tools and technology being available to support remote learning, a multitude of educational institutions are yet to adopt them. Most of them lack the necessary contingency plans to deal with large-scale, long-drawn disruptions. Institutions of learning have been closed for over six months or more and the administrators and educators are under pressure to switch to online classes. This transition, however, needs careful thought and preparation. Setting up the necessary IT infrastructure and installing an LMS is only the first of many tasks involved in the process. In all the hype and frenzy to move academic courses online, the main task of training educators to deliver classes online seems to have been sidelined. Educators are simply not ready (equipped) to tackle online classes.
Training Educators – Key Challenges
The success of online training programs and initiatives to facilitate academic continuity largely depends on the educator's ability to handle online classes. Teaching online is quite different from teaching in brick and mortar classrooms. Training educators to conduct online classes is effort and time-consuming. There are quite a few challenges that need to be addressed during this process. Most important among them are the lack of inclination, confidence, time, and a clear contingency plan for academic continuity.
Teaching online requires a lot of effort on the part of the educators. They need to structure courses as well as create and deliver lessons in formats that appeal to learners. In addition to learning how to curate and present subject matter, educators also need to familiarize themselves with the necessary tools and software used for online classes. Not all instructors may be willing to or capable of teaching online.
Conducting full-fledged academic courses online can prove quite daunting at first, especially for educators who are not familiar with the underlying technology. It is imperative that instructors are confident and comfortable about their ability to deliver online classes for them to willingly adopt the new pedagogy. Educators must receive the necessary training and hands-on practice before they are fully prepared to handle classes. They must also be trained to tackle a few common yet simple technical glitches that most likely will disrupt training.
Online classrooms are here to stay. Training educators to teach online does take time as not everyone learns at the same pace. Educators do need time to fully understand the requirements of online education and figure out how to go about addressing them effectively.
Even if educators are willing and confident enough to test uncharted waters, there is a lot of confusion about who is calling the shots.  Do educators proactively take responsibility to decide on software, tools, modus operandi, etc.? Will the educational institutions draw up transition plans and train educators to implement the plans?  Will the Educational Department or Ministry publish guidelines to conduct online classes?  There are so many such questions that still need answers.
Deciding on the Scope of Training
Virtual classrooms do not drastically change the job profile or responsibilities of educators. It is just that they will need to learn how best to use tools and technology to carry out the routine tasks including but not limited to:
Structuring Courses
Scheduling Classes
Preparing and Delivering Lessons
Giving Assignments and grading them
Recording Attendance
Providing Feedback
Then again few other questions are likely to crop up:
Who will account for the additional work educators now have to undertake?
Will they be paid extra for taking on the additional effort and tasks that come with online education?
Are they expected to learn all these new digital tools and platforms on the fly?
Whose responsibility is it? The organization or the individual educator/teacher?
The scope of training is bound to differ based on how educational institutions wish to handle online classes and the additional challenges that come along with them.
Investing in a cloud-based Learning Management System (LMS) could prove a cost-effective approach to support remote learning. The LMS provider will oversee technology infrastructure and also offer technical and customer support and end-user training services as well. The LMS will serve as a centralized, standardized, and serviced platform to host and deliver digital content to learners.
In such a case, training educators and students on how to use the LMS might suffice to get online classes up and running.  It is possible to customize and enhance the offerings at a later date.
There are, however, a couple of other aspects that need attention.
In conventional classrooms, educators will be able to ensure that students participate and stay attentive in class. The same level of supervision may not be possible in eLearning. Keeping tabs on student involvement and progress in virtual classes is yet another aspect that educators will need to master over time. They will also have to learn to tap their creativity to make online lessons interactive and engaging.
On the other hand, if the educator is responsible for deciding how they wish to deliver online lessons or classes, the transition process may prove to be a real challenge. The key is to remember that a large number of educators across the world face the same problem!
An ideal way to proceed would be for the educator to:
List down the tasks that need to be accomplished
Identify a suitable software or tool for the job
Get suggestions from peers, learn from their experiences
Learn basic computer skills and how to use software and tools to handle remote classrooms
Practice creating and delivering content using the chosen software
Share know-hows
Educators must first find suitable tools to share digital learning content and personally interact with the learner. Other aspects of remote learning are likely to fall in place over time.
Training Educators via ELearning Programs
eLearning serves to ensure academic continuity for both learners and educators as well.  Several eLearning courses help educators learn the nuances of handling remote classrooms. Both free and paid courses are available.
Apart from participating in formal training programs organized by their educational institution, educators can hone technical skills on their own as well. Detailed demos and how-to videos for popular content-authoring, LMS, and video-conferencing software are available on YouTube. Software products and tools offer a free trial period that educators can use to determine fitment, ease-of-use, and affordability.
If an educational institution already has a cloud-based LMS in place, it is possible to use the system to host customized eLearning programs for training educators as well. All it needs to do is request the LMS provider for "how-to" instructions or demos, user documentation, and assistance (if needed) to suitably configure the platform to train educators. Faculty members will then be able to catch up on their training outside work hours and suitably apply newly-acquired in enhancing the learning experience of students.
Moving traditional classrooms online is easier said than done. The task is more demanding especially when dealing with primary and secondary classes, as educators may also need to guide students on how to use the virtual learning environment to access and complete lessons. Training educators is not only a priority but a pre-requisite for successful online learning initiatives. Educational institutions need to devote the necessary time, effort, and funds to get their educators well acquainted with the tools and technology if they plan to offer online classes.