Are you thinking of hiring a third-party online training provider to tackle your corporate eLearning tasks? In this article, I'll share 8 things you need to know before outsourcing online training.
There are numerous advantages associated with online training outsourcing. You get to tap into the expertise of the external team and speed up the eLearning development process. There's also the cost-saving benefit of not having to purchase your own authoring tools and reducing in-house L&D payroll. However, finding the right eLearning outsourcing company and working together to create memorable online training content takes careful planning. Before outsourcing online training, you should know the following 8 elements.
1. Your Organization's Objectives
You must know why you're hiring the online training outsourcing company in the first place. What do they need to help you achieve through your new online training course? Identify your organization's key goals and objectives before starting your vendor search. This allows you to clearly define the scope of the online training project and desired outcomes prior to your first meeting. It's also wise to evaluate your current training program to look for pain points that the online training outsourcing company can help you address. When you do set up a meeting with the vendor, make them aware of your objectives and ask how they will address them.
2. Team's Skill Sets And Experience
Before you look elsewhere for your online training needs, you may want to take stock of your in-house talent. Identify your eLearning team's current skill sets and experience levels so that you can determine which tasks to outsource. Or if you even need to outsource at all. There may be hidden talents lurking in your training department, or other areas of the organization. For example, the newest customer service associate also has experience with graphic design. At the very least, taking stock of your HR assets allows you to allocate resources more efficiently and minimize your outsourcing assignments.
3. Outsourcing Budget
How much are you willing to spend on the outsourcing online training project? You must have a clear budget in mind before enlisting the aid of an eLearning outsourcing company. This helps you choose the best vendor for your needs and price range. As well as determine the extent of the online training project based on your budgetary constraints. Request a detailed estimate from the top contenders so that you can account for any and all fees. When in doubt, ask what the package entails and how payments are handled. For instance, do you pay everything up front or after the completion of each milestone?
4. Current Resources & Tools
This is a two-parter. First, you must evaluate which resources and tools you already have on-hand. This includes training materials, eLearning authoring software, and the Big Data you've collected in recent months. Then you need to consider which resources are provided by the outsourcing online training partner. Do they have the tools you lack to create memorable online training courses? If so, you might actually save money by outsourcing the online training project, given that you don't need to invest in additional software.
5. Vendor's Work Process
Ask the outsourcing partner how they handle the online training project from start to finish. As well as who is involved in the development process. You might even consider setting up a meeting with the entire eLearning team if you plan on working with them for the foreseeable future. This also includes their communication policy. Ideally, you should have a point of contact who acts as a go-between. They address your questions and concerns, in addition to passing on feedback to the outsourcing collaborators.
6. Project Timelines
Develop a project timeline with some degree of flexibility. This should include an estimated start and end date, as well as delivery milestones. Speak with your in-house eLearning team to get a better idea of their task completion dates. For example, you're outsourcing the task-based simulations for your next compliance online training course. Thus, your internal eLearning team must know when to expect the simulations so that they can plan accordingly and wrap up their respective tasks. For instance, finish the online training module that features simulation placeholders in order to deploy as soon as possible.
7. Your Definition Of Online Training Success
Success means something different for everyone. However, your organization must have a concrete definition of online training success and how the outsourcing online training provider fits into the picture. It goes beyond objectives and goals. Instead, you need to develop specific criteria for how to evaluate the deliverables and monitor its success after launch. How will you determine if the online training content they created achieves the desired results? Defining success allows you to fine-tune the online training materials, if necessary, and decide if the outsourcing online training project will turn into a long-term partnership. Lastly, it enables you to accurately gauge the ROI of online training outsourcing so that you can adjust your plans accordingly. For instance, opt to develop online training content in-house for the next compliance online training course due to lacklustre returns or engagement.
8. Revision And Maintenance Protocols
The outsourcing online training partner may produce an error-free finished product. But there is always the possibility that the online training content will need to be revised or updated in the future. Do they have a maintenance policy in place so that you can count on them to keep the online training materials up-to-date? How many revisions are included in their package, and to what extent? If they don't offer any ongoing services after the delivery date, you need to account for this in your online training budget as you must allocate resources and payroll hours to maintaining the online training course over the course of time.
Outsourcing online training can help your organization reduce costs and allocate resources more effectively, but only if you stay organized and know what you're getting into. Meet with the vendor beforehand to address your concerns. And identify your objectives and expectations well in advance. This will allow you to find an outsourcing partner who can play a pivotal role in your online training success.
Is outsourcing really the best option for your online training program? Read the article Outsourcing eLearning: 6 Facts And Stats eLearning Pros Should Know to discover 6 need-to-know facts and stats that you should consider before outsourcing your next online training project.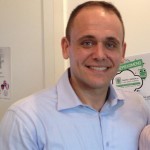 About Christopher Pappas
Christopher Pappas is founder of The eLearning Industry's Network, which is the largest online community of professionals involved in the eLearning Industry. Christopher holds an MBA, and an MEd (Learning Design) from BGSU. eLearning Blogger | EduTechpreneur | eLearning Analyst | Speaker | Social Media Addict